Rapid Deployment ELDS (External Leak Detection System)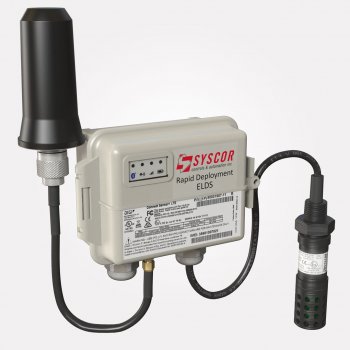 Overview
The Rapid Deployment ELDS Power & Communications Unit provides battery-power and cellular communication for up to two HCD-P Hydrocarbon Detector Probes. The Rapid Deployment ELDS is intended for remote integrity monitoring of petroleum infrastructure. Mobile data and cloud-based management services are required.
Applications:
Pipelines
Well pads
Water bodies
Highlights:
Rapid Deployment - Integrated 4G modem means minimal network setup required
Global cellular coverage
Operating Temperature: -35°C to +60°C [-30°F to +140°F]
Weatherproof Enclosure
2+ years of battery life depending on application and update rate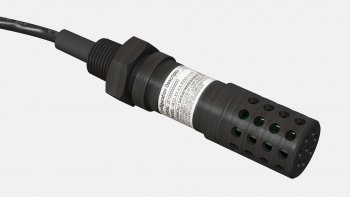 HCD-P Hydrocarbon Detector Probe with HDPE Enclosure
Detects hydrocarbons (butane and heavier) on contact when above ground, below ground, and within water bodies (including ice)
Operating Temperature: -40°C to +60°C [-40°F to +140°F]
Enclosure: High density polyethylene (HDPE)
Made with Syscor's Polymer Absorption (PA) Sensor technology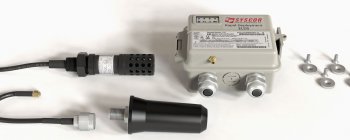 Accessories & Options
Use of magnets and other standard hardware for precise mounting if not screwed directly into the Rapid Deployment ELDS sensor ports (Remote mounting)
Sensor probe cable length options: 1m (3 feet), 2m (6 feet), 3m (10 feet), and 10m (33 feet)
Configurations
One or two HCD-P Hydrocarbon Detector Probes may be directly attached to a Rapid Deployment ELDS or remotely attached via cable of up to 10m (33ft) length

Depending on application, the HCD-P Probes may be mounted with standard mounting hardware (e.g. strut channel), with magnets, or enclosed within Syscor's Stackable Monitoring Well.
Documents

Rapid Deployment External Leak Detection System (ELDS) Solution Sheet


HCD-P Hydrocarbon Detector Probe with HDPE Enclosure Spec Sheet
Learn More
Antennas
Lithium Thionyl Chloride Batteries
Polymer Absorption (PA) Sensor Technology
Micro-Electrical-Mechanical Systems (MEMS)