HC-Tracker™ Leak Detection & Facility Integrity Monitoring
Overview
Developed in close cooperation with the petroleum industry, the WirelessHART HC-Tracker safety system is an end-to-end solution designed to quickly and accurately detect and provide notification of hydrocarbon leaks, temperature change, and acceleration/vibration events.
HC-Tracker is deployed in North America and uses the standards-based WirelessHART radio protocol, which is seamlessly integrated into 40 million+ devices. Modular system components offer application and maintenance flexibility. HC-Tracker also complies with US EPA guidelines on Design and Installation of Monitoring Wells.
The solution includes Syscor's PCU-X01 Sensor Hub and HCD and/or HCDW Probe(s). Syscor's PCU-X00 Repeater can assist where distance or obstructions hinder RF communication.
Highlights
Hydrocarbon detection (HCD and HCDW Probes)
Water level measurement (HCDW Probe)
Monitoring of equipment aboveground, underground, and within water bodies (including ice)
WirelessHART standards-based, seamless SCADA integration
Intrinsically Safe (Ex ia)
Suitable for Class 1 Division 1, Zone 0 deployments
Temperature Class T4
Operating Temperature: -40°C to +60°C [-40°F to +140°F]
10+ years battery life
Scalable dashboard for monitoring of geographically dispersed assets
Underground Monitoring Wells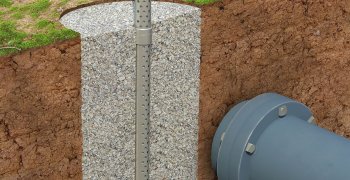 A Stackable Monitoring Well made up of two-foot sections of threaded, perforated, stainless steel tubing contains one or two HCD Hydrocarbon Detectors for detecting underground hydrocarbon leaks.

WirelessHART HC-Tracker™ Monitoring Well Solution Package


Oil Leak Monitoring with Polymer Absorption Sensor WirelessHART Technology Case Study
Leak Detection in Water Bodies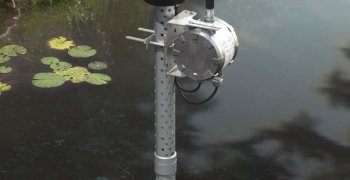 HCD Hydrocarbon Detectors can be partially or entirely submerged in water to detect hydrocarbons on or in the water. Stackable Monitoring Well tubing is recommended to protect the sensor probes. HCDW Hydrocarbon Detectors with Water Level may also be used if measurement of water level is needed.

WirelessHART HC-Tracker™ Monitoring Well Solution Package
Facility Integrity Monitoring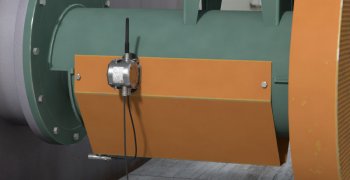 PCU-X01 Sensor Hubs and HCD and/or HCDW Hydrocarbon Detector Probes may be installed on or near facility infrastructure using one of many mounting options. The system senses vibration, hydrocarbon release, and water level depending on configuration.

Floating Roof Tank Monitoring with WirelessHART Technology Solution Package


Sump Monitoring with Polymer Absorption Sensor and WirelessHART Technology Case Study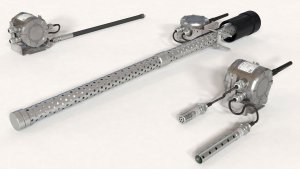 Products
The HC-Tracker solution comprises the following products: