Advantages of MEMS devices
MEMS technology extends the advantages of size reduction beyond the electrical domain to the mechanical with faster processing speed, lower power consumption, greater complexity/functionality, and lower costs.
Syscor's MEMS device components are sealed, durable, reliable, and self-calibrate with gravity.
Syscor's inclinometer and accelerometer sensors use MEMS technology and provide highly sensitive detection of inclination and movement. This is particularly useful for aboveground storage tank (AST) floating roof monitoring but can also be used for any application where inclination detection is required.
Where Syscor uses MEMS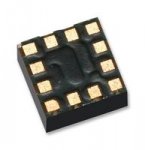 Syscor's PCU-X11 Inclinometer utilizes a MEMS-based inclinometer.
Syscor's HCD, HCDW, and HCD-P Hydrocarbon Detector Probes can also be configured with accelerometer sensors.


PCU-X01 WirelessHART Sensor Hub Data Sheet


PCU-X11 WirelessHART Inclinometer Data Sheet


HCD Hydrocarbon Detector Data Sheet


HCDW Hydrocarbon Detector with Water Level Data Sheet


HCD-P Hydrocarbon Detector with HDPE Enclosure Data Sheet